Find out why these homes are some of the most expensive pieces of real estate in the world.
---
1. Upper Phillimore Gardens ($128 Million)
This 10 bedroom, 10 bathroom home is located on one of London's nicest residential addresses. It has its own landscaped front garden, entrance hall, drawing room, French windows, a formal dining room, a kitchen a breakfast room, swimming pool, cloakroom, as well as a lift in the home.
The Phillimore Estate is located in London, England to the north of Kensington High Street between Holland Park and Kensington Palace Gardens in Hyde Park.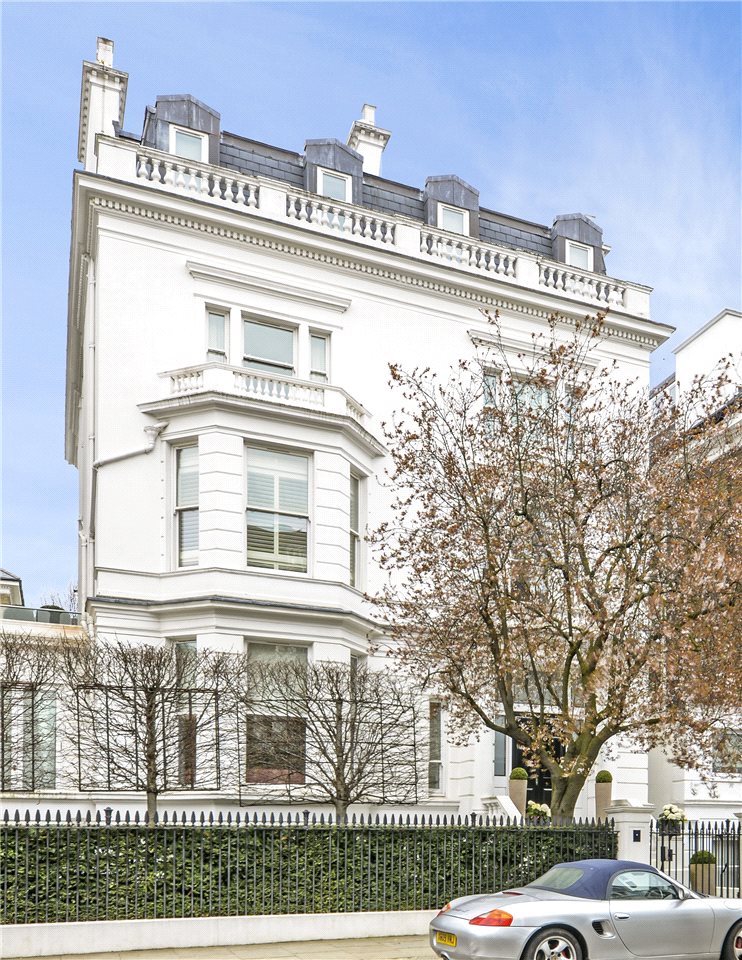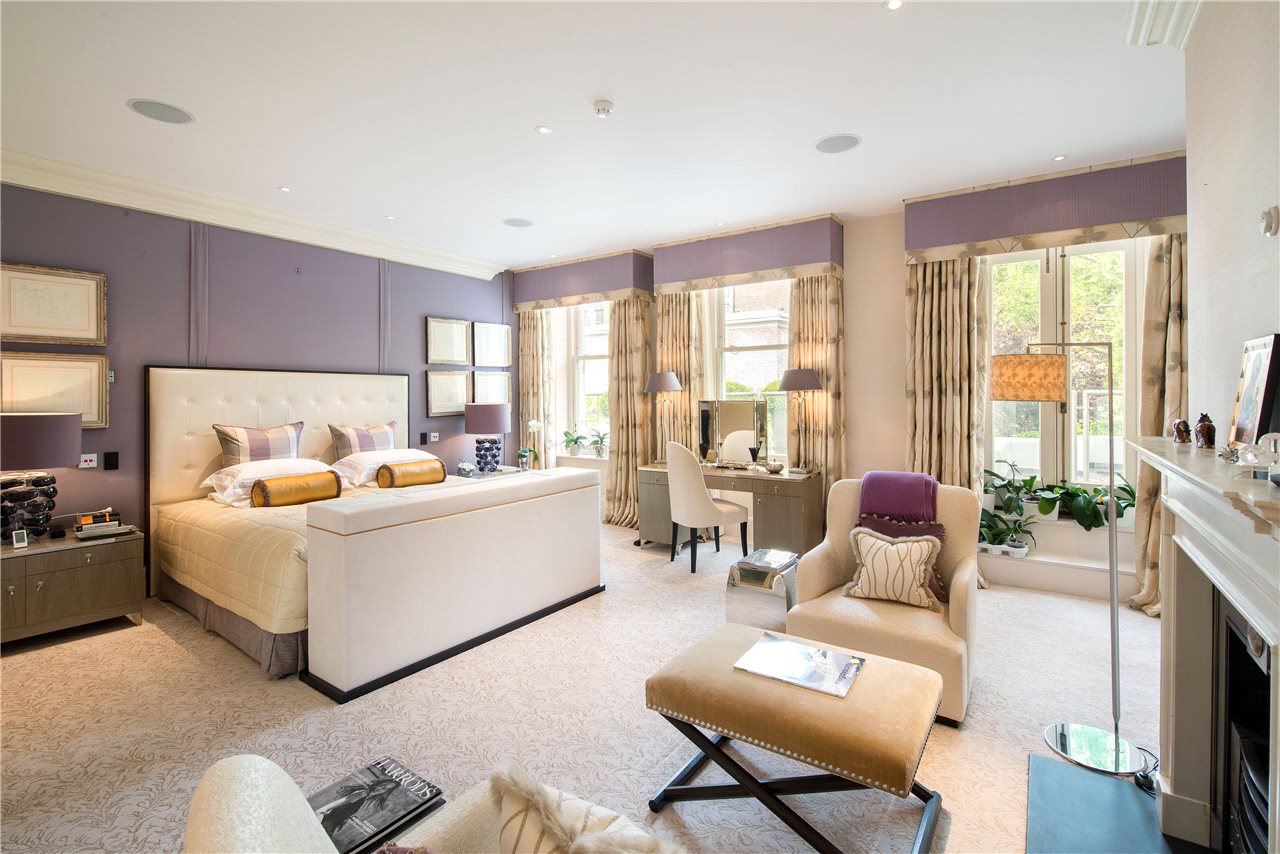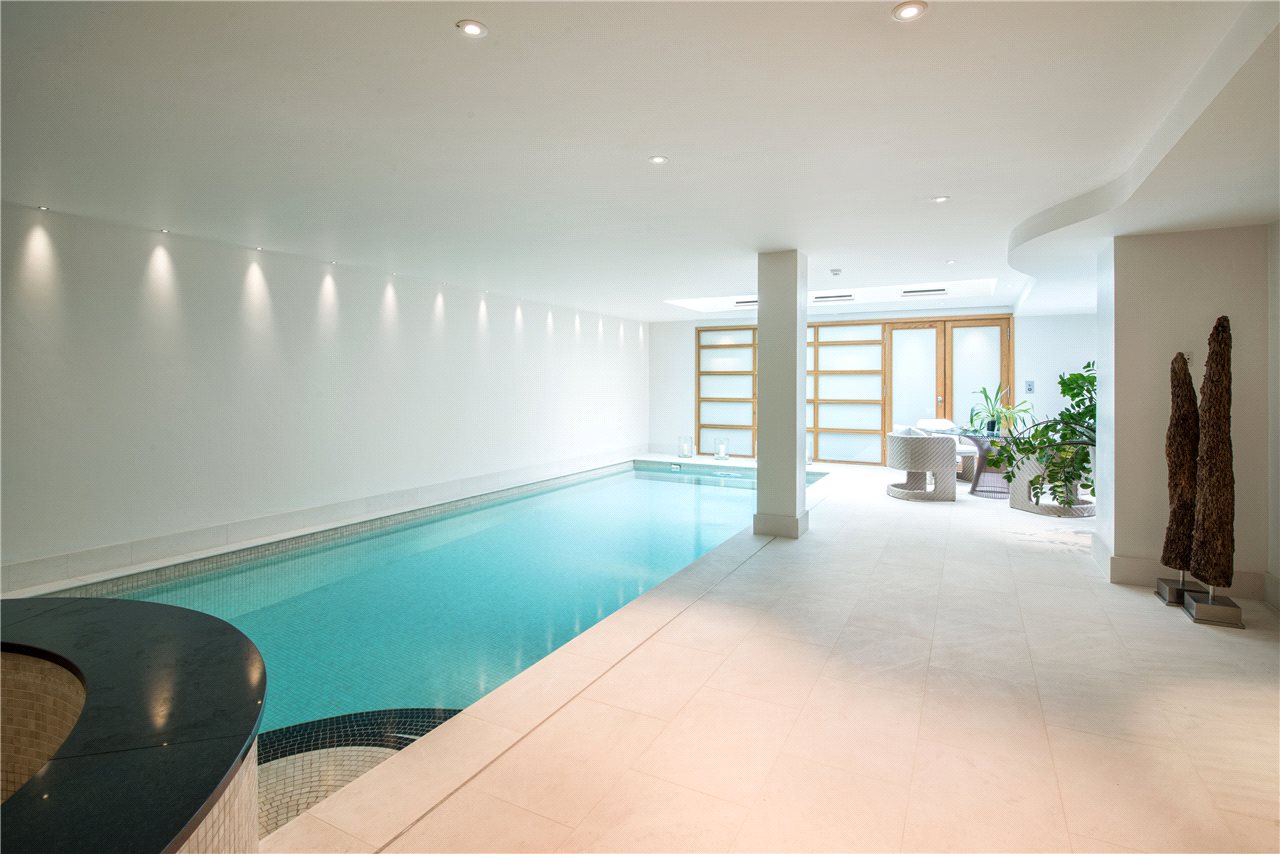 zoopla.co.uk
---
2. Kensington Palace Gardens ($140 Million)
This home is a five bedroom duplex apartment located in the most exclusive area in London. The property has a terrace overlooking the gardens. It also has a drawing Room, Dining Room, Sitting Room, Kitchen and breakfast room. A Master bedroom with en suite bathroom and dressing room , an additional four bedrooms, three other bathrooms, a shower room, a chauffeurs room and an underground parking to name a few. Sounds like the usual for us here in Dubai, but for Europe this is considered extreme luxury.
The Kensington Palace Gardens homes are located in West Central London, England - one of the most expensive properties in the world.
christiesrealestate.com
---
3. Seven The Pinnacle ($155 Million)
This home is the largest property in the Yellowstone Club, which is a private ski and golf community. The home has heated floors, many pools, a gym, a cellar, and even its very own ski lift in the back yard.
Seven The Pinnacle is located in the United States in Big Sky, Montana
---
4. Great Island, Connecticut: $175million
This island is completely private, but only a 30 minute drive from Manhattan. Great Island is a secluded area of natural beauty and quiet. It is surrounded by 14 acres of land, trees and is surrounded by water on all sides. The home has a beach, bike paths and a ranch.
The Great Island home is located in Connecticut, New York just outside of the city.
christiesrealestate.com
---
5. The Manor at Holmby Hills, Los Angeles - $200million
The Manor is one of the most unique and expensive properties in the US. It is both elegant and grand. It's located on top of 5 acres of land in LA's Holmby Hills. It is the largest private residence in Los Angeles. The French chateau-style home is one of the most luxurious residences in the world
The Manor is located in Los Angeles, USA and was originally built by entertainment royalty Candy and Aaron Spelling.
hiltonhyland.com
---
6. Four Fairfield Pond ($248.5 Million)
Four Fairfield Pond is said to be one of the largest buildings in the US. It is home to 29 bedrooms, a bowling alley as well as three swimming pools. It's also got a basketball court, 39 bathrooms, squash courts, a 91-foot long dining room and tennis courts.
Four Fairfield Pond is located the Hamptons New York and is considered, the most valuable home in the Hamptons has its own strong recognition in America as well all around the world.
---
7. Villa Leopolda ($750 Million)
By Miniwark - Own work, CC BY-SA 3.0,
The villa was names after the Belgian King Leopold II. The villa is the largest and the most expensive French villa in the whole world. Located just by the Mediterranean, it had a past life as a WWI military hospital and the set for Alfred Hitchcock's 1955 film, To Catch a Thief.
Villa Leopolda is located in the city of Villefranche-sur-Mer, France.
---
8. Antilia ($1 Billion)
By A.Savin (Wikimedia Commons · WikiPhotoSpace) - Own work, FAL,
This 27-story home is owned by the richest man in India, Mukesh Ambani. His building, Antilia was built just for him, his wife and children. This sky scrapper is full of everything that any person might need or more. It has helicopter landing spaces, a full on movie theatre and a private spa just to name a few things.