Party: Coco launches new urban night
Media One's Miami style pool deck launches Hip-Hop night. In the words of R. Kelly, there ain't nothing wrong with a little bump and grind. Taking place every Friday, the Miami style pool deck Coco at Media One, are throwing the ultimate urban party! With incredible resident DJs Skinny Loop and Megrov spinning the best in Hip-Hop and RnB, in a chilled and Instagram friendly location, you're in for a treat. If a group of 6 ladies book a table, they get a free bottle of pink bubbly.
Location Media One Hotel Cost Free Entry Timings From 8pm onwards Contact 052 6461764
---
Culture: Filipino TagFest
TagFest, the region's largest celebration of Filipino music, returns for its second edition on 16 March. Headlining the concert will be the pop punk band Kamikazee, who recently reformed after a few years of hiatus, and will be stopping off in Dubai as part of their reunion tour. They'll be joined on stage by rock bands Moonstar88, 6cycleMind, and Teeth – who will be reuniting for an exclusive Middle East performance. Fans of Filipino rock won't want to miss this.
Location Dubai World Trade Centre Cost Dh149 for general admission, Dh199 for Golden Circle, Dh499 for VIP Timings Friday March 16 from 4pm
---
Art: The Project Space, NYU Abu Dhabi's new exhibition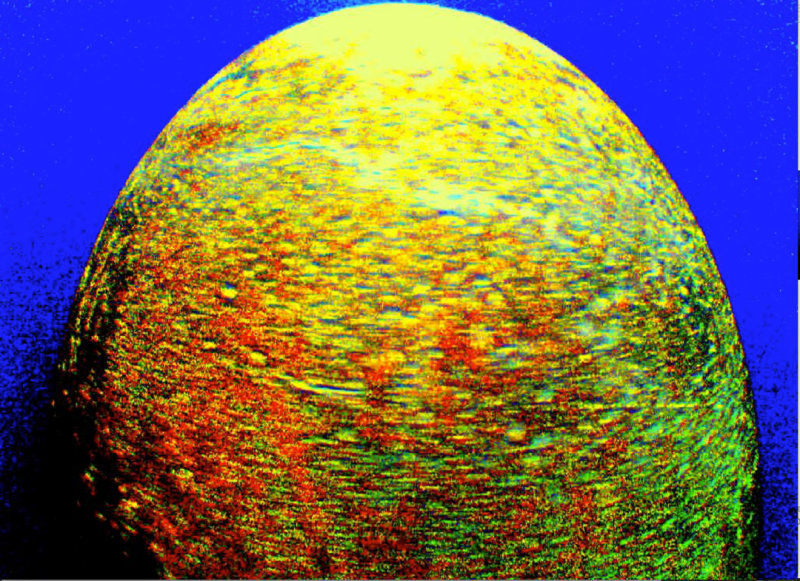 The NYU Abu Dhabi Art Gallery is hosting a brand new show in its auxiliary venue, The Project Space. Opening to the public on March 13, 'a fine word, galaxy' exhibits new cast bronze and concrete sculpture, hand-woven cloth, kinetic sculpture, prints, photographs, video, and sound presentation by New York University Abu Dhabi faculty Jonny Farrow. He's a multi-disciplinary artist, who also lectures on Visual Arts and Interactive Media, teaching courses on sculpture, hardware hacking, printmaking, and sound art. His work often uses sound, as both a poetic concept and a material, to research the liminal spaces of memory and suspect histories. Utilizing concepts such as resonance, feedback, and transmission, Farrow sounds these overlooked spaces through various material means. The opening event is on Tuesday March 13 at 5.30pm.
Location Project Space, NYU Abu Dhabi Cost Free Entry Timings Tuesday, 13 March to March 30 Saturday to Thursday from 3 to 10pm
---
Party: 1 Oak Opens in Dubai
1 Oak officially celebrated its opening on Tuesday March 6. Featuring art installations, neon structures and lavish interiors, 1 OAK will be a totally new nightlife experience in the heart of Dubai's Business Bay. 1 OAK Dubai will open on Sunday, Tuesday, Thursday and Friday each week, creating a luxurious and sophisticated atmosphere for Dubai's social elite. The 1 OAK brand has become synonymous with its celebrity following, and crowds can expect to see familiar faces flying to the Emirate from Paris Fashion Week to celebrate the launch. With a capacity of 500 people, the intimate venue will combine art, fashion and culture with fresh hip-hop sounds, and a sleek, stylish ambiance.
Location JW Marriot Marquis Hotel Cost Free entry. Tables available upon request. Walk ins welcome, couple policy applies Timings Open on Sunday, Tuesday, Thursday and Friday from 10pm – 3am Contact 052 8818888
---
Art Exhibition: Spanish artist Manolo Valdes.
The upcoming exhibition by Spanish artist Manolo Valdes is the perfect opportunity to commemorate the progression of culture and art in Dubai. The artist will display more than 25 of his works. Manolo Valdes is a rare breed of artists who has mastered multiple artistic disciplines in his career. Born in Valencia, Spain, Valdes works in paint, sculpture and mixed media and describes his works as having a life beyond the themes and boundaries of an exhibition. In addition to brand new sculptures and works on canvas, Opera Gallery Dubai will display 5 monumental sculptures throughout the DIFC for a period of one year, as part of the neighbourhood's public art integration program. Additionally, for the very first time in his career, Valdes has produced four sculptures mixing brass and 24 carat gold, which have been created exclusively for Dubai and will be revealed at the exhibition.
Location Opera Gallery Dubai, Gate Village, Building 3, DIFC Cost Free Timings March 15 to April 15, 2018
---
Brunch: Dukes Best Dressed Brunch
Dress to impress on a Friday at the Dukes Dubai brunch in the signature GBR restaurant and could win an overnight stay in the new five-star hotel. The brunch features a beautiful bakery section, featuring homemade soda breads, sourdough, baguettes, focaccias and more. Over at the salad bar there's a range of leaves, seeds, grains and starters including prawn cocktail, Severn and Wye salmon, Colchester oysters, crab salad and pates, miniature pies and slices. In the main section you'll find amazing British roasts including beef, chicken and lamb, served with crisp roast potatoes, grilled vegetables, and Yorkshire puddings accompanied by sauces, pickles, mustards and classic condiments. For those with a sweet tooth, pop over to the candyfloss station, enjoy the chocolate fountain or simply tuck-in to the candy, creams, puddings, slices, pies and even a good old-fashioned toffee apple. To round everything off, there is a vast selection of cheeses, from the British Isles and Ireland, as well as fruits, breads, pickles and a tipple of fortified grape for the more refined.
Location Dukes Hotel, Palm Jumeirah Cost Dh295 including soft beverages, Dh395 including house beverages, Dh445 including sparkling, Dh545 including bubbly Timings every Friday from 1pm to 4pm.
---
Family: Celebrate your mom with Deliveroo
This year, Deliveroo, the UAE's food delivery service, wants to give the leading lady in your life a day off by celebrating Mother's Day in the way they best know: Food. Along with a few of their partners, Deliveroo has created Mother's Day Bundles so mothers can put their feet up, have a well-deserved rest and focus on enjoying time as a family! Their food bundles are available for purchase between March 10th and March 21st, but make sure you pre-order 24h in advance.
Log on or Download the Deliveroo app today to see all the bundles that are available to order
---
Fashion Show: Vibrance Spring Fling
Vibrance, Dubai's fashion pop-up exhibition, is back in town with its Spring Fling show. The spring season of the exclusive exhibition, will host global and regional designers including Amishi London Dubai, Hers Accessories, Joey & Pooh, Kevana, Liscio by Apeksha Murpani, Kara, Pallavi Puri, Preeti Chandra, QueenB by BKJ and Vtwokids. Held at the Taj Dubai, Vibrance will see designers showcase a diverse range of luxury contemporary wear, prêt-à-porter collection with western silhouettes, Indian ethnic and fusion attire, children's wear, and a trousseau collection for the wedding season. The event will also present glamorous statement and fashion jewellery, exquisite semi-precious ornaments, embellished hair accessories and more. Valet parking is available for all attendees.
Location Opera Ballroom, Taj Dubai, Burj Khalifa Street Cost Free Timings Saturday, March 17, 2018 at the 11am to 8pm
---
Party: Coya Equinox Party
COYA Dubai is hosting its much-awaited annual Equinox party on March 12 with an out of this world theme. The UAE's favourite Latin American venue will transform into a 'celestial' world for its fourth equinox party, and guests are encouraged to don glitter and jewels for an evening of exquisite drinks, dinner and a dancing. Known for its up-tempo beats and vibrant atmosphere, tech-house DJ Erik Hagleton will play a guest set in the venue's famous Pisco Lounge, home to authentic blends of the eponymous Peruvian beverage. COYA's two resident DJs, Stephane Karl and Alex Twin, will take over the main restaurant space, while a five-piece band will entertain guests in The Members' Club.
Location Four Seasons Resort, Jumeirah Beach Cost Free Entry Timings Monday March 12 from 9pm to 12am Contact 04 316 9600
---
Food: All you can eat dim sum
Discover the Cantonese dim sum tradition at Shang Palace in the Shangri La with Master Yum Cha. Try different kinds of steamed, baked and deep-fried dim sum, hand-pulled noodles, stir-fried vegetables and rice with your choice of soup and dessert. It's an all you can eat event!
Location Shangri La Sheikh Zayed Road Cost Dh105 per person, food only, Dh180 per person, including soft beverages and Dh285 per person, including house beverages Timings Every Friday and Saturday from 12pm to 3.30pm and Every Monday from 7pm to 11pm Contact 04 4052703
Movies:
---
Tomb Raider
Release Date: 15 March 2018
Starring: Alicia Vikander, Hannah John-Kamen and Walton Goggins
Language: English
---
Kaly
Release Date: 15 March 2018
Starring: Shebin Benson and Vidya Vijay
Language: Malayalam